Since 1972, proudly providing machined parts and fixtures throughout United States, Canada, Europe and Asia
PTE Precision Machining regularly fills the role of general contractor on the work we do for our customers. We work with partners who can provide most any complimentary service to the machining and fabrication work done in our shop. The following are some of the value-added services PTE provides to our customers. If you have needs beyond this list, just ask.
Rapid Prototyping
Surface Treating
Black Oxide
Anodize (clear, black, other colors)
Hard-coat Anodize
Zinc
Chrome
Powder Coating
Plastic Coating
Painting
Heat Treating
For specific hardness requirements
Stress relieving
Cutting
Testing
Load testing
Tensile testing
Hardness testing
Part Marking 
Engraving (via milling machine)
Chemical etching
Vibroetching
Miscellaneous
EDM (wire and sinker)
Center-less Grinding
Gun Drilling
Castings
Forgings
Sheet Metal work
Gear cutting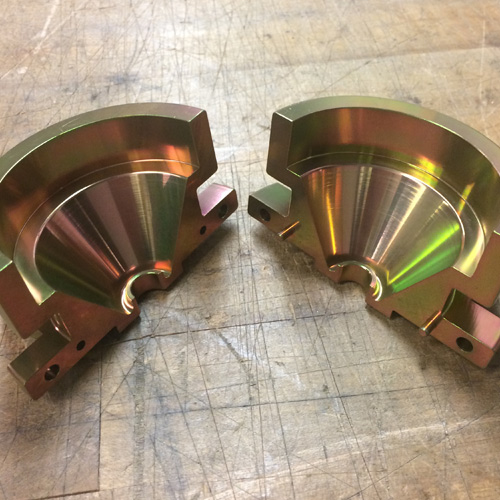 Whatever the job calls for, PTE Precision Machining can ensure that all related services are done to specifications and are of the highest quality.