Since 1972, proudly providing machined parts and fixtures throughout United States, Canada, Europe and Asia
Manual Machining Capabilities
Looking for quality manual machining work for your next project? Sometimes the quality workmanship of an experienced Tool Maker, to make your one of a kind part or prototype part, is essential to your project's success. PTE's manual machining department prides itself in producing quality, accurate pieces in situations where using an automated machine would not be cost or time effective. We pride ourselves in providing you with quality milling, turning (lathe) and grinding work to meet your project needs, in a timely manner. While CNC machines are best used for larger runs or complex three dimensional (3D) shapes, our manual machining group can provide you with high quality single pieces or prototype parts. Our industry-standard mechanical machining equipment includes: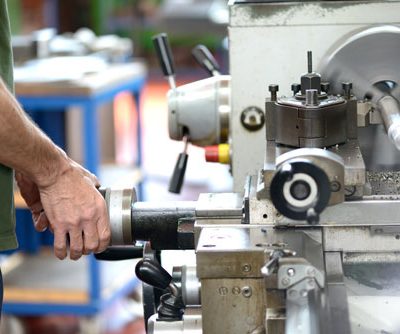 MILLING MACHINES
•  Bridgeport Verticals (7) 4 power-feed retrofits
•  Cincinnati Vertical 10HP
•  Milwaukee Horizontal 10HP
LATHES
•  Colchester 15 x 36"
•  Colchester 21" x 100"
•  Harrison 13" Tool Room Lathe
•  Bullard 42" Vertical Turret Lathe (VTL)
JIG BORERS
•  Mitsui Seiki #4B
JIG MILLS
•  Devlieg 4H72 Horizontal Jig Mill 48" x 72"
GRINDING
•  12X24" Okamoto Hydraulic Surface Grinder
•  6×18" Okamoto Surface Grinder (2)
•  6X18" Clausing Hydraulic Surface Grinder
•  36" Blanchard Grinder
•  Sunnen Hone, fully equipped
•  J&S Radii and Angle Dresser
•  Precision Surface Plates, Angle Irons and Vises
Common projects requiring the use of manual machining services include repairing broken parts, reverse engineering a broken part, making prototype parts for a new design project, or simply making a low volume run of anything you can imagine. Contact us today to see how we can help you!